Conceive your goals
Believe in yourself
Achieve your potential
Helping individuals focus on adding value and achieving growth in their life and the lives of others instead of simply aiming to gain short term reward. The focus is on Learning, Self- Development and reduction of Stress resulting in increased outcome based on re-programming of thought, speech and action.
EXCELLENT OUTCOMES
Happier, more confident students
Individuals prepared for the next challenge
Advantages of our courses
LEARNING TO BE YOUR BEST - excellent courses in Learning techniques and mind-mapping.
Self improvement and success in exams, board meetings, professional interactions
Self-esteem based on improved rapidity of information processing and performance.
More efficient communication skills and a convincing personality
Understand how stress is generated, how it affects learning and performance and how to manage stress effectively and achieve personal development
Appreciate how areas ofthe brain contribute to Executive skills and how to tap into them
Empowerment by Knowledge and Performance Improvement
Our motto: Knowledge is Power, Learning is Invaluable, Training adds value
ACADEMIC MENTORING
1. BMAT, UKCAT, GMAT, GRE, LNAT, GAMSAT entrance exam training. Focus on Learning techniques, analytical thinking, analysis and problem solving skills, examination techniques and study skills.
2. Professional private tuition for GCSE Science and Mathematics, A level Physics, Chemistry and Biology, and University Courses: Medicine, Veterinary Science, Pharmacy, Pharmacology, Natural Science, Biochemistry, Biomedical science. Improved grades with enjoyment and appreciation due to excellent revision techniques, mapping techniques etc. Learning how to learn effectively with a patient personal tutor.
3.Personal Statements
4. Communication Skills
5 Interview training for success in interviews
6. Achievement Master-classes: Examination Techniques, Revision methods and Learning skills (learning to learn) coaching, Energy harnessing, Success Programs, Meta-Cognition, daily Academic Discipline, Memory techniques, Cognitive strategy and self-instruction, Goal setting and landmarking, focus, concentration and attention control, Building Self-Confidence and Self-Esteem, Consolidation and Re-consolidation strategies, mapping, note-making, critical thinking, mindfulness, meta-learning (learning how to learn) and revision strategies. Effective communication styles. Coursework skills, Writing Personal Statements, Anger Management, Stress Management, Time Management., Presentation skills.
7. Scholarship exam training
8. Speed reading and writing with Meta-cognition course
9. Good handwriting training
Cognitive Holistic Intellectual Learning and Development (C.H.I.L.D) programme
This programme uses the fundamentals of the Meta-Cognitive Learning and Self Development methods, Learning techniques, exam/test preparation strategy and regulation of the stress, emotional intelligence, personal development and self-discipline methods of the Achievements training (including breathing regulation methods to regulate the stress based pathways and the building of self-esteem. It then builds upon these using training in Cognitive reasoning, Logic, Problem solving, verbal and written communication skills (oracy, literacy), numeracy skills, clarity of thinking, analytical reasoning and then communication of ideas and processes based upon fact and logic. We run this programme for executives and students at different levels.
TRAINING FOR EDUCATORS - IMPARTING LEARNING TECHNIQUES AND METACOGNITIVE SKILLS
We train Teachers , Parents and Coaches in effective methods of imparting Metacognitive skills to students. Meta-cognition is receiving increasing focus in the context of student education.
We provide effective skills to Trainers in Organizations to empower them to deliver professional education.
PROFESSIONAL AND PERSONAL DEVELOPMENT

EXECUTIVE COACHING
1. Leadership coaching, Communication skills
2. Executive Presentation Skills
3. Analysis and Problem solving objectively without stress
4.Executive-Achievement Master-class
Learn Executive Skills (Neuro-cognitive) skills: Self Learning skills (learning how to learn) Coaching, Empowerment of others through Meta-cognition training, Professional Development, Energy harnessing, Success Programs, Critical thinking and problem solving, Meta-Cognition (including meta memory, meta-comprehension and self-regulation), daily discipline, Memory techniques, Cognitive strategy and cognitive strategy self-instruction, Goal setting and land-marking, focus, concentration and attention control, Consolidation and Re-consolidation strategies, mapping, note-making, critical thinking, presentation skills, effective multi-tasking, mindfulness, re-programming the learning to learn process for effective board-room learning.
5. Public speaking and debating techniques.
6. Persuasion and effective discussion skills
7. Time Management and Organizational skills
8.Anger Management, Self Control, Stress reduction and professional management
9.Interview training for professionals seeking jobs.
10. Execu-Read - the powerful Speed reading and Mapping course. Learning and memory skills for professional advancement.
LIFE SKILLS COACHING
1.Personality and confidence training for Performance enhancement
2. Coaching for building Self-Esteem, Focus, Concentration and Self-Confidence
3. Motivation coaching for Success in Life
4. Time Management, Anger Management and Organizational skills
5. Parent Coaching for success of both the child and parent.
6. Life Coaching for Adults, Teenagers and Children
7. Etiquette coaching for effective social success
8. Effective Communication and Presentation skills

STUDENT TRAINING PHILOSOPHY:
Every individual will have the opportunity to learn a range of learning skills, performance techniques and evaluation skills to complement the fundamentals. Our training methods ensure that individual students get the attention and continued support as necessary.
We invite you to learn more about our philosophy for preparing individuals for success which empowers students to improve their grades while improving study skills, revision methods and exam techniques.
Some of our beliefs:
Failure is the stepping stone to success.
Past is history, future is a mystery, the present is a gift; so live in the now and make the future brilliant with efforts put in NOW.
Work smart not just hard.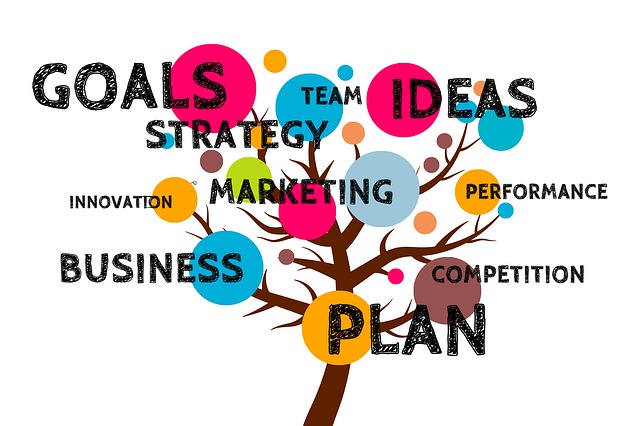 Our tailored focus on academic, personal and professional achievements and the holistic development of an individual means that every one is empowered to achieve one's highest potential.